Synergists facilitating synergy
The Merriam-Webster Dictionary defines synergy as, "a mutually advantageous conjunction or compatibility of distinct business participants or elements (such as resources or efforts)".
University of Rhode Island Graduate School of Oceanography student Megan Lubetkin took this broad concept and added her own unique spin, with the recent creation of the Synergist Volumes event series. Lubetkin twisted the noun of "synergy", and made it into an identifier of people; a "synergist" is anyone who seeks to collaboratively build space and energy, with the end result encompassing more than the sum of its individually-contributed parts.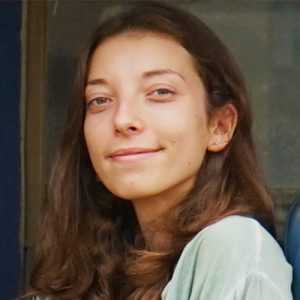 Lubetkin is a second-year MS student in the Kelley lab at GSO, studying submarine volcanism and high-temperature geochemistry. Lubetkin recognized the need for authentic and creative engagement beyond her strictly scientific enterprises, resulting in the development of the Synergist Volumes.
"Activities trying to meld science and art often come off as acts of translation between two binaries, and aren't necessarily a new exercise for the parties involved. For example, a scientist gives a talk and an artist shows their work in the same event space, but they may not necessarily be engaging with each other beyond their respective disciplines", Lubetkin explained.
The Synergist Volumes seeks to upend this binary model, and create a cross-disciplinary, people-focused space for community members to inspire one another and connect.
Lubetkin spearheaded the first Synergist event on October 28th in Providence, RI, bringing together scientists, artists, explorers, and community members to explore the theme of Deepstaria enigmatica. Deepstaria is a deepsea jellyfish, yet the beautiful little invertebrate also served as an inspiration to broadly explore the complexity and mystery of the human relationship with the deep sea.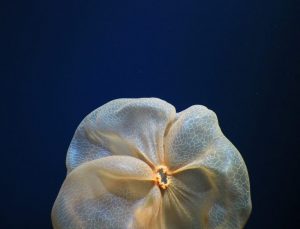 During the event, six Synergists were featured in two stage sets, while video installations, visual art, and an inspired live soundscape engaged attendees beyond the formal presentations.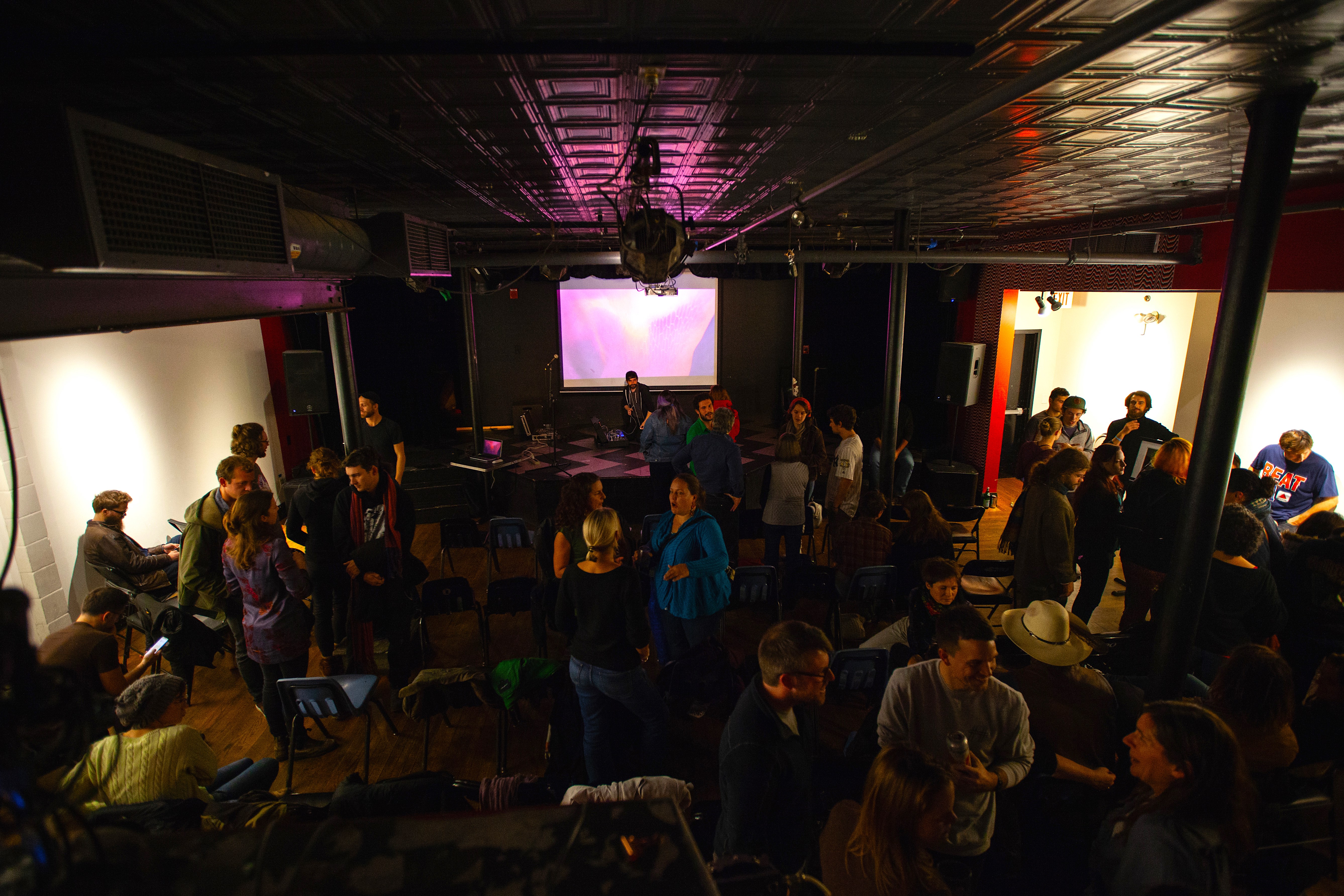 I caught up with Megan about a month following the first Synergist installation, after she had some time to decompress. Lubetkin seemed thrilled with the first event, and was particularly excited about the organic peer-to-peer connections that occurred due to the unique structure of the event.
"We formatted this as a learning experience rather than a traditional science program, and I think we engaged people who wouldn't normally attend a science talk, people you wouldn't call STEM enthusiasts".
Plans for 2019
Lubetkin says there will be a Synergist Vol. II, likely in March 2019; the theme will be released in January 2019. In the future Lubetkin says she plans to work with themes that are particularly meaningful to her and relatable to many other people in different respects; as an ocean scientist, these themes will likely have some relationship to the ocean, yet may not be as strictly dependent on an oceanic environment as in Vol. I. However, attendees can look forward to another broad and abstract theme in 2019, leaving plenty of room for creative and diverse interpretation across disciplines.
For anyone equally interested in bringing together scientists, artists, and community members, Lubetkin offered some key advice, saying, "It's really, really important to be part of communities you are trying to reach! These sort of outreach events aren't going to work if you don't know where people are, what they need, what they want to learn about. While trying to bring people together you need to be constantly learning and adapting, keeping a pulse on community needs".
Megan's work was also featured by the MIT Media Lab in their All Hands on Deck series; you can watch her presentation here to hear her description of the creative process. If you're interested in learning more about the Synergist Volumes or helping with a future event, you can connect with Megan via Instagram (@innerspacexplorer and @synergist.vol), Twitter (@MeganLubetkin), or via email at mjlubetkin at gmail.com or synergist.volumes at gmail.com
I am a third year PhD student at the University of Rhode Island Graduate School of Oceanography in the Lohmann Lab. My current research interests include environmental chemistry, water quality, as well as coastal and seabird ecology. When not in the lab, I enjoy diving, surfing, and hanging out with my dog Gypsy.