Oceanbites Out Loud has turned into a podcast. We bring the latest news in ocean science straight to you! Our goal is to summarize the most recent scientific articles for your listening pleasure, and talk to up-and-coming ocean scientists who have new and interesting ideas to bring to the table. We hope you enjoy and learn a little something along the way!
Thanks for listening!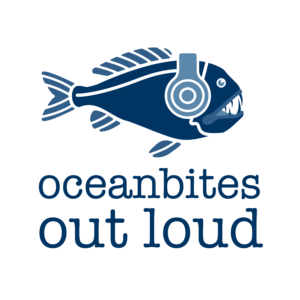 Episode 1: A Mind Boggling Molt:
On a warm, February day in tropical Mauritius, an unusual tourist – an elephant seal – landed on its northern shores for the first time to molt. Our first podcast episodes describes this awe-inspiring and interesting phenomenon.
See the full post here: https://www.podbean.com/media/share/pb-a9fu8-11fcf24
To access older Oceanbites Out Loud posts that are on our Youtube channel, click here.
Oceanbites Out Loud logo by Megan Lewis, check out her other excellent work here!