Oceanbites Out Loud has turned into a podcast. We bring the latest news in ocean science straight to you! Our goal is to summarize the most recent scientific articles for your listening pleasure, and talk to up-and-coming ocean scientists who have new and interesting ideas to bring to the table. We hope you enjoy and learn a little something along the way!
Thanks for listening!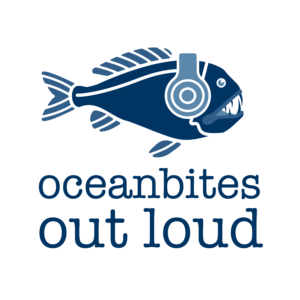 Episode 4: Using Sound as Sight
In this episode, learn about how researchers are using new technology to visualize organisms buried in the seafloor.
Original Blog Written by Piper Evans
See the full post here: https://oceanbitesorg.podbean.com/e/using-sound-as-sight/
Episode 3: An Interview with Natalia Gurgacz
In our third podcast episode, oceanbites team member Ashley Mickens sits down with Natalia Gurgacz. Natalia is a 2nd year Master's student at the University of Victoria who is working on understanding carbon leaching as part of the Climate Modelling Group. Follow her on social media: 
Twitter – @natgurgacz
See the full post here: https://oceanbitesorg.podbean.com/e/an-interview-with-natalia-gurgacz/
Episode 2: An Interview with Moronke Harris
For our second podcast episode, we talk to Moronke Harris about grad school and SciComm. Moronke is a current graduate student at the University of Victoria in the Juniper Lab. Visit her
website
or follow her on social media:
Instagram & Facebook – @imaginativesci
Twitter – @moronkeharris
Episode 1: A Mind Boggling Molt
On a warm, February day in tropical Mauritius, an unusual tourist – an elephant seal – landed on its northern shores for the first time to molt. Our first podcast episodes describes this awe-inspiring and interesting phenomenon.
See the full post here: https://www.podbean.com/media/share/pb-a9fu8-11fcf24
To access older Oceanbites Out Loud posts that are on our Youtube channel, click here.
Oceanbites Out Loud logo by Megan Lewis, check out her other excellent work here!