Gohar AS, Antar MS, Boessenecker RW, Sabry DA, El-Sayed S, Seiffert ER, Zalmout IS, Sallam HM. 2021 A new protocetid whale offers clues to biogeography and feeding ecology in early cetacean evolution. Proc. R. Soc. B 288: 20211368. https://doi.org/10.1098/rspb.2021.1368
Forty-three million years ago, ancient semi-aquatic whales roamed coastal seas which have since transformed into the deserts of present-day Egypt. Today, the fossilized remains of these early whales, known as "protocetids", are providing a snapshot of ancient seas as well as valuable insight into the evolution of the whales we know today.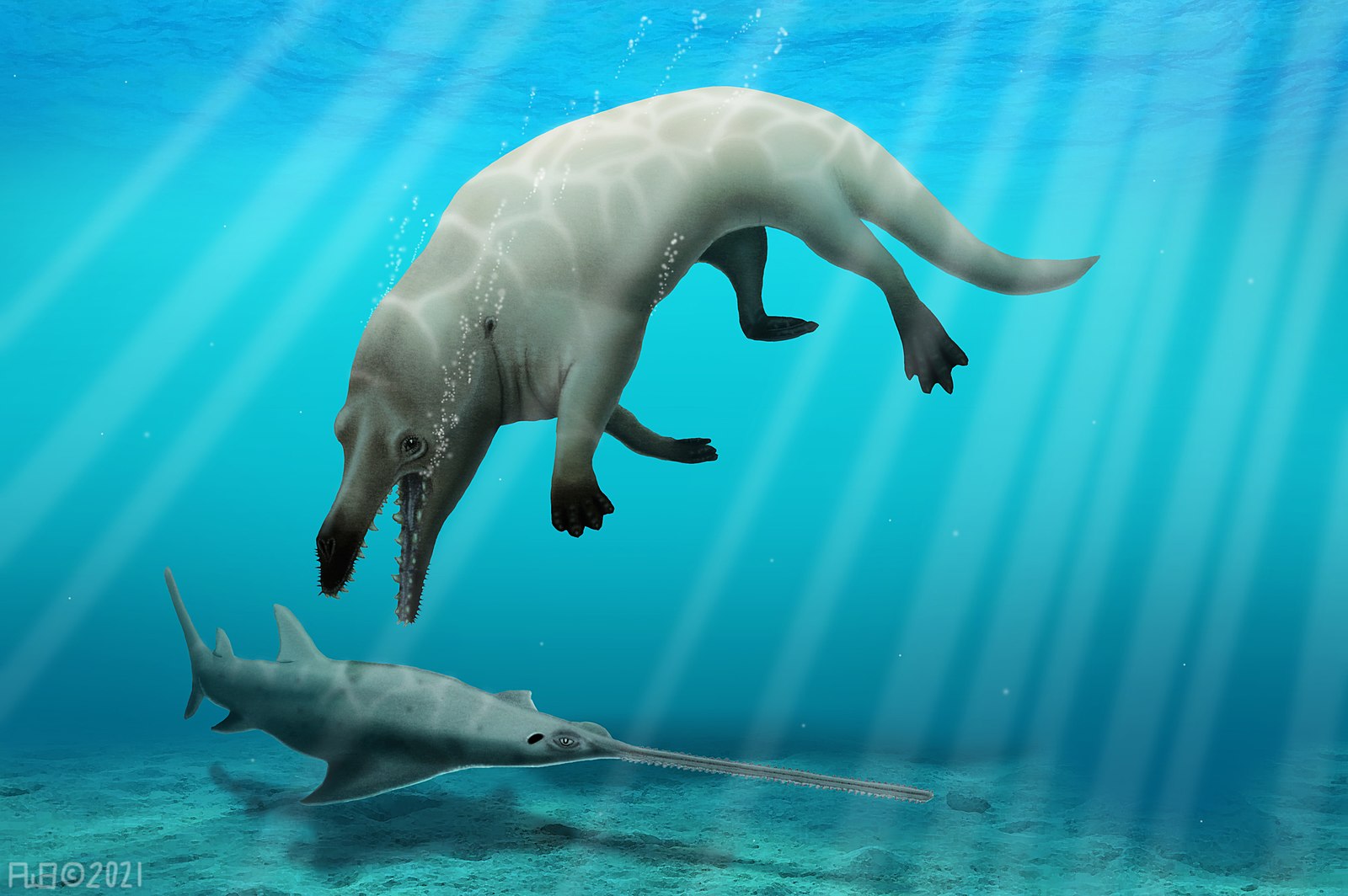 One such amphibious whale species was described for the first time in a recent article in the journal Proceedings of the Royal Society B. The team of scientists that found the partial skeleton in the Egyptian Western Desert described its skull, jaws, teeth, vertebrae, and ribs. Although the fossil itself was found back in 2008, the paper published this year is the first to use the fossil to describe a new species, which they named Phiomicetus anubis. Using the characteristics of this partial skeleton, they made inferences about its ecology and estimated its evolutionary relationships to other known ancient whale species and their ancestors.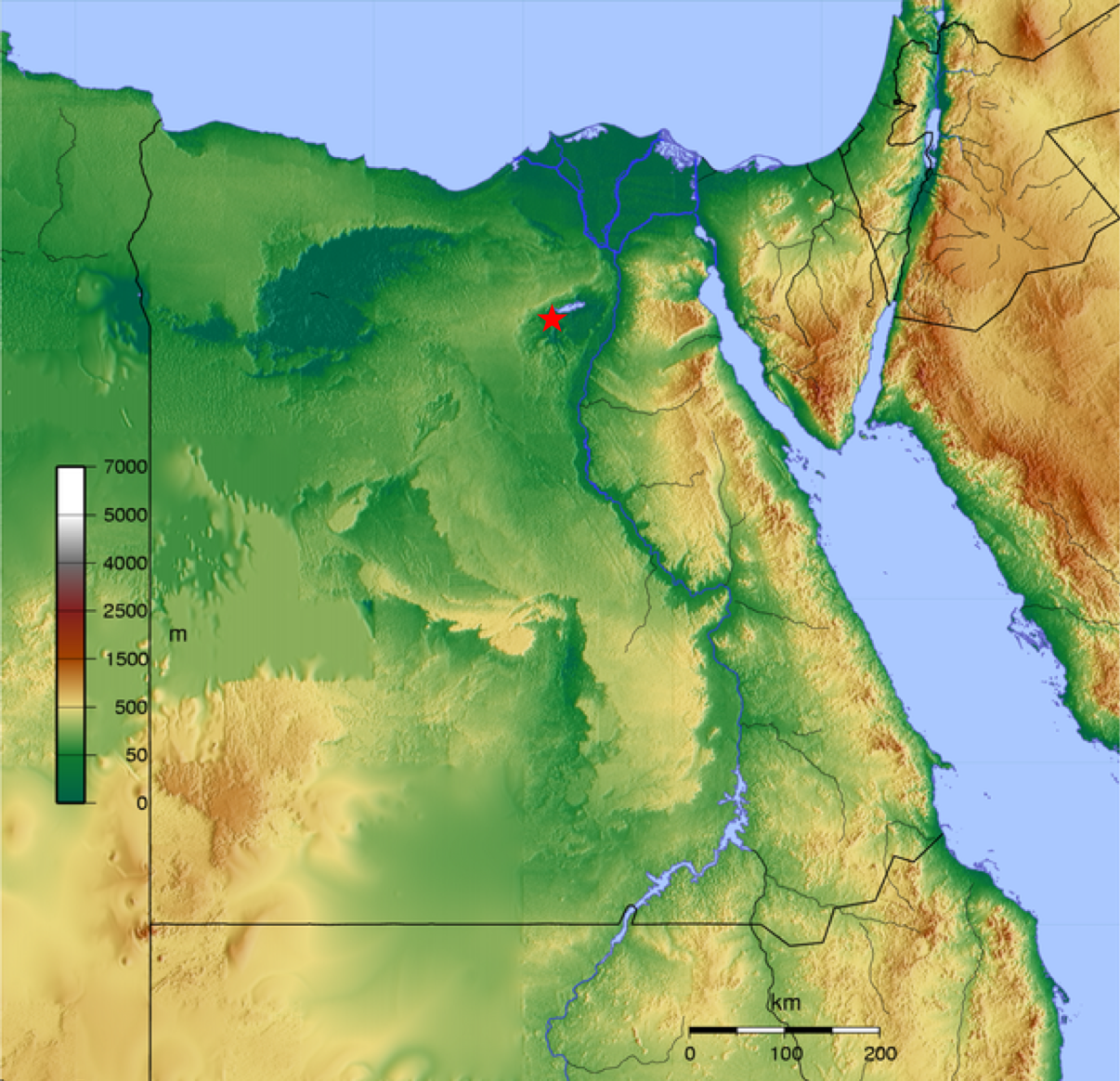 Prehistoric whales looked very different from the whales that inhabit modern-day seas, instead looking more like an intermediate between modern whales and their closest living relatives: hippopotamuses, deer, and other hooved mammals. Ancient whales were adapted for life at sea as well as life on land; while they still had four legs they also had more flexible hips and backbones for swimming. The backbone of Phiomicetus anubis had similarities to the backbones of land mammals. These similarities indicate it likely was able to support its estimated 600 kg (1300 lb) body weight on land as well as in the water.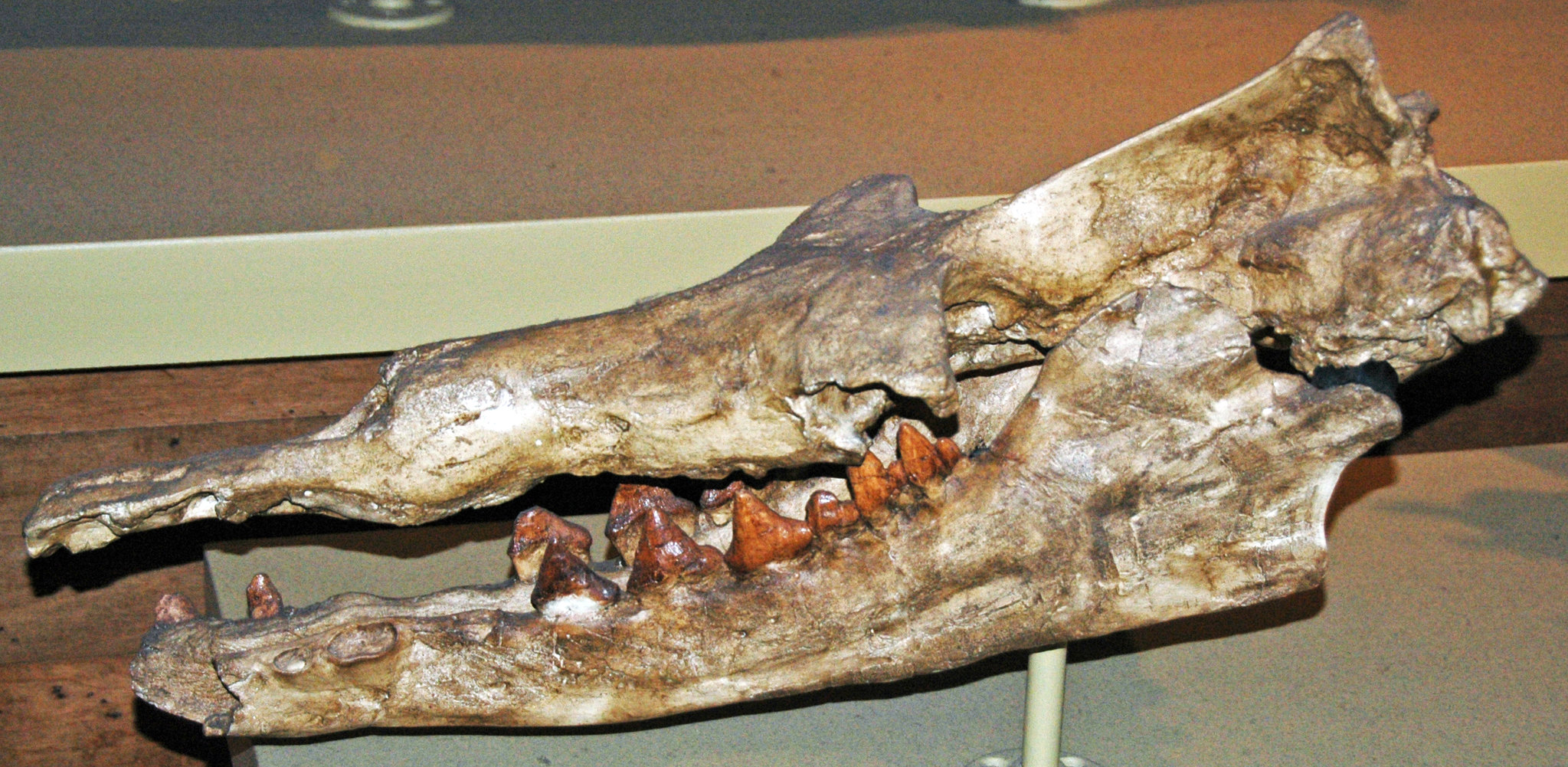 Phiomicetus anubis had a short neck followed by a large, elongated head with plenty of room for strong and efficient muscles. In fact, the species was named after the Egyptian god of the dead, Anubis, who had the body of a man and the head of a jackal. Like jackals, Phiomicetus anubis was likely a carnivore with strong jaw muscles a powerful bite, and teeth which allowed it to consume large and elusive prey like fish. The scientists also noted that some of the teeth were worn down in particular places, suggesting that Phiomicetus anubis may have fed on armored fish, sea turtles, and even sharks. They also may have fed on smaller whales and other invertebrates like nautiluses. Like today's crocodiles, Phiomicetus could have dragged large prey onto land, where it could use its powerful jaws to roll and tear at the prey before eating it.
Even with just a partial skeleton of a single individual from this ancient species, our understanding of the land-to-sea transition of ancient whales has grown, and we are able to imagine what the life of this semi-aquatic whale may have looked like millions of years ago.

I am a PhD candidate at Syracuse University studying marine mammal communication. My research focuses on analyzing underwater recordings of whale calls in order to better understand whale behavior. I'm also interested in education, outreach, and science communication. When I'm not listening to whale sounds, you can find me curled up with a good book or complaining about how much it snows in Syracuse.